Visitors
Today's Visitors: 0
Overall Visitors: 54,377
Registration/Forms
2021 Online Registration
Mum-A-Thon Facebook
Nutmeg Finish Line Timer
Mum-A-Thon Twitter
Race Results
2021 - 8K
(121)
2020 - 8K
(208)
2020 - 8K Video
(90)
2019 - 8K
(428)
2019 - 8M
(232)
2018 - 8K
(469)
2017 - 8K
(527)
2016 - 8K
(633)
2015 - 5K Run
(648)
2014 - 5K Run
(671)
2013 - 5K Run
(722)
2012 - 5K Run
(1,166)
2011 - 5 Mile
(970)
2011 - 2 Mile
(850)
2010 - 2 Mile
(729)
2010 - 5 Mile
(574)
2009 - 2 Mile
(588)
2009 - 5 Mile
(746)
2008 - 2 Mile
(660)
2008 - 5 Mile
(661)
2007 - 2 Mile
(533)
2007 - 5 Mile
(601)
2006 - 2 Mile
(513)
2006 - 5 Mile
(493)
2005 - 2 Mile
(518)
2005 - 5 Mile
(504)
2004 - 2 Mile
(502)
2004 - 5 Mile
(518)
2003 - 2 Mile
(498)
2003 - 5 Mile
(564)
2002 - 2-5 Mile
(664)
Race Pictures by Year
2021
(14,020)
2020
(26,726)
2019
(81,272)
2018
(86,182)
2017
(36,173)
2016
(46,025)
2015
(23,885)
2014
(25,702)
2013
(52,763)
2012
(102,817)
2011
(101,343)
2010
(89,146)
2009
(70,291)
2008
(94,869)
2007
(45,700)
2006
(38,946)
2005
(49,832)
2004
(33,490)
2003
(52,877)
Our Sponsors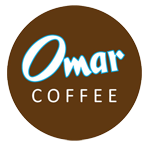 ---
---

---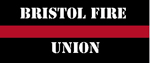 ---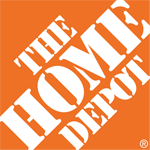 ---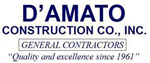 ---
The Race

---

Mum-A-Thon Road Race and Monster Mile Walk
8K Road Race and Monster Mile Walk

Sunday October 17th 2021, 8am

Race Proceeds to Benefit Veterans Strong Community Center, Inc.

The Mum-A-Thon road race, entering its 52st year

COVID-19 Edition, New Rules

Thank you so much for supporting you local Veterans and choosing to run with us
for the 51st annual Mum-A-Thon Road Race!
Please Follow the REOPEN Connecticut race protocols at ct.gov/coronavirus.

Please wear a mask and maintain a minimum of 6ft distance from other runners and volunteers before and after your race and while passing other runners.

New COVID-19 Edition Registration Form Attached

2021 Online Registration - Click here



---

---

---
---

---

---

COVID-19 Rules

---

The following plan has been developed by the Veteran Strong Community
Center in collaboration with the Bristol-Burlington Health Department and
Nutmeg Finish Line Timing to provide the highest level of safety possible
for all participants and volunteers.

>> Pre-Registration Only until 10/15/2021. Same day Registration will be
available on 10/17/2021.

>> We will have a brief Opening Ceremony. Awards Ceremony will be held after
all runners are in.

>> Packets pick up will be drive-thru style the morning of the race - more
information will be emailed.

>> Volunteers will be kept to a minimum. There will be no water stations allowed
on the race route and no food will be provided

>> Walkers may sign up for the Monster Mile.

>> At this point we are planning for a shot-gun start but will do a staggered start if needed.

Race Information

---

This is a 2021 USA Track & Field Sanctioned event.

The race course has flats, rollers and a down hill finish. This course is well marked, run facing
traffic and most of it can be run on sidewalks if you choose.
See our Facebook page for the race map.

All the running events begin and ends at
St. Paul Catholic High School 1001 Stafford Ave. Bristol CT.

By far, our race shirt is the most popular in Connecticut and it
even glows in the dark! You must preregister by October 1, 2021 to be guaranteed a shirt.
NEW FOR 2021 – You can choose to purchase an additional shirt for $15.00. Must be purchased by October 1, 2021.

Pre-Registration Only until 10/15/2021

ENTRY FEES:
Wheelchair Participants: $35.00 – covers both participants
8K: $30.00 Pre-Reg Only – No Race Day Registration
Monster Mile Walk: $20 Pre-Reg Only – No Race Day Registration

Standard 10 year age grouping awards are in effect for the 8K
12 and under, 13-19, 20-29, 30-39, 40-49, 50-59, 60-69, 70 & over

Cash prizes are subject to participation. The top three male and female winners will
receive a glow in the dark mummy plaque created by Ragged Cuts.

Timing by Nutmeg Finish Line Timing and Customized Halloween themed race bibs!

Arrive no later than 8:00 am
National Anthem at 8:15 am
Race Begins 8:30 am
Walk Begins 8:45 am

Race is Rain or Shine!

(See left column for link to register)

This year's race benefits the Veterans Strong Community Center of Bristol

Race starts and ends at St. Paul Catholic High School
1001 Stafford Ave. Bristol CT.

Directions
G.P.S 1001 Stafford Ave. Bristol Ct.

MUST USE MALTBY STREET ENTRANCE

Parking
Plenty of parking on schools grounds, obey posted signs.
No charge for parking.



---

---

---

---

---

---

---
Our Sponsors




---

Our Sponsors




---

Our Sponsors




---

Our Sponsors




---
Our Sponsors
---

---

---
---

---

---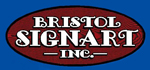 ---

---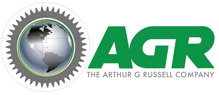 ---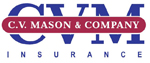 ---

---

---