Visitors
Today's Visitors: 0
Overall Visitors: 49,270
Registration/Forms
2019 Registration Form
2019 Online Registration
Mum-A-Thon Facebook
Race Timer
Mum-A-Thon Twitter
Race Results
2019 - 8K
(173)
2019 - 8M
(130)
2018 - 8K
(359)
2017 - 8K
(453)
2016 - 8K
(568)
2015 - 5K Run
(594)
2014 - 5K Run
(630)
2013 - 5K Run
(681)
2012 - 5K Run
(1,120)
2011 - 5 Mile
(924)
2011 - 2 Mile
(813)
2010 - 2 Mile
(695)
2010 - 5 Mile
(540)
2009 - 2 Mile
(552)
2009 - 5 Mile
(703)
2008 - 2 Mile
(623)
2008 - 5 Mile
(621)
2007 - 2 Mile
(493)
2007 - 5 Mile
(560)
2006 - 2 Mile
(472)
2006 - 5 Mile
(455)
2005 - 2 Mile
(477)
2005 - 5 Mile
(465)
2004 - 2 Mile
(466)
2004 - 5 Mile
(478)
2003 - 2 Mile
(460)
2003 - 5 Mile
(525)
2002 - 2-5 Mile
(625)
Race Pictures by Year
2019
(74,824)
2018
(78,742)
2017
(34,678)
2016
(44,611)
2015
(22,397)
2014
(24,605)
2013
(51,602)
2012
(101,555)
2011
(97,085)
2010
(87,578)
2009
(69,178)
2008
(93,232)
2007
(44,158)
2006
(37,424)
2005
(48,362)
2004
(31,170)
2003
(49,196)
Our Sponsors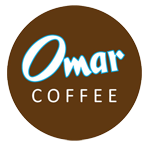 ---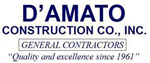 ---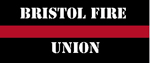 ---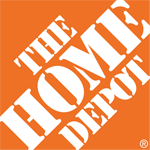 ---

---
---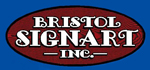 ---
The Race

---

Bristol Health, Title Sponsor of the 2019
50th Anniversary Mum-A-Thon Road Race

Sunday October 20th 2019, 10am

The Mum-A-Thon road race, entering its 50th year

It is also the final event of the Mum festival!

We have a non-competitive 1 mile race, the Monster Mile!

This year the 8 Mile race returns to compliment the 8K. The 8 Mile event
has a cash purse of $600.00.

These events take place in the northwest section of Bristol, all of
which are Halloween themed.

2018 Results Now Posted, see left column.



---

---
---

---

---

---

---

---

---

---

---

Race Information

---

This is a 2019 USA Track & Field Sanctioned event.

Come run either of these race courses. It has flats, rollers
and a down hill finish. This course is well marked, run facing
traffic and most of it can be run on sidewalks if you choose.
See our Facebook page for the race map.

All the running events begin and ends at
St. Paul Catholic High School 1001 Stafford Ave. Bristol CT.

Our Halloween themed event encourages runners and participants
of all ages to dress up as your favorite Character,
super hero or heroine!

By far, our race shirt is the most popular in Connecticut and it
even glows in the dark! You must preregister to get one.
Preregistration is also less expensive than race day registration.

ENTRY FEES: Pre-Reg Must be Received before 10/10/2019
Wheel Chair participants: $35.00 – covers both participants
8 Mile: $30.00 Pre-Reg - $35.00 Race Day
8K: $25.00 Pre-Reg - $30.00 Race Day
Monster Mile: $15.00 Pre-Reg - $20.00 Race Day
Under 4 FREE

First 200 runners will receive runner race bags with
lots of cool swag. You love this race!

Special Awards:
Best Halloween Costume for Adult Male, Adult Female,
and Child, Male & Female.
Also 1st Bristol resident to cross finish line

Come enjoy a run or a walk with plenty of goodies after the race!

Standard 10 year age grouping awards are in effect for the 8K & 8Mile.
13 and under, 14-19, 20-29, 30-39, 40-49, 50-59, 60-69, 70+

Winner in these categories receive trophies. If you are one of the
top three male and female winners, you'll leave with one of the
baddest looking plaques, is a replica of our race mummy
and it too glows in the dark!

The cash prize purse. $150.00, $100.00 and $50.00 to the top 3 male
and top three female 8 Mile finishers.

Post Race party, Live DJ, food and drinks.
2019 Raffle: Must be present to win.
Raffle and awards ceremony will be approximately 30 minutes
after last 8K finisher crosses the finish line

Timing by Platt Systems and Customized Halloween themed race bibs!

Registration 8:45AM
National Anthem at 9:55.
Monster Mile starts at 10:00.
Wheel Chair start is 10:10
8K & 8 Mile race starts at 10:15.
Race is Rain or Shine!

(See left column for link to register)

Sunday October 20th 2019
8:45 AM -9:50 am Race Day Registration
This year's race benefits the Veterans Strong Community Center of Bristol

Race starts and ends at St. Paul Catholic High School
1001 Stafford Ave. Bristol CT.

Directions
G.P.S 1001 Stafford Ave. Bristol Ct.

MUST USE MALTBY STREET ENTRANCE

Parking
Plenty of parking on schools grounds, obey posted signs.
No charge for parking.



Our Sponsors




---

---

Our Sponsors




---

---

---

Our Sponsors




---

---

Our Sponsors




---
Our Sponsors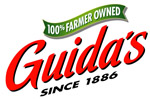 ---

---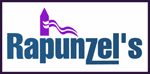 ---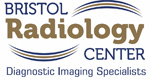 ---

---

---

---

---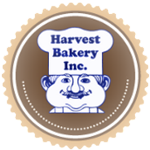 ---

---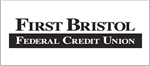 ---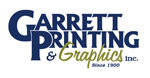 ---